What does Diamond Trust's Job Trust do?
The Job Trust offers Recruitment Services worldwide. The Job Trust utilises two methods to do this. Firstly, our highly qualified Recruitment Consultants carry out personal searches for the right candidates and place them into the right job.
This is for positions with salaries above $25,000, called our Tier 1 Service.
In order to find the right candidates, the Job Trust uses its local and international expertise and contacts to find the right person for the job and ensure the employer's and candidate's needs are mutually advantageous.
Secondly, for salaries below $25,000, our Tier 2 Service, the Job Trust uses the latest computer technology to produce our own automatic On-line Internet Exchange Solution, where candidates can input their high-quality CVs and employers, with a secure entry code can purchase these CVs for a highly competitive fee and contact the Candidates directly.
Our aim is to offer a personalised job recruitment service, with complete integrity, quality, and professionalism, while utilising the latest computer technology to provide fast turnaround and value-for-money.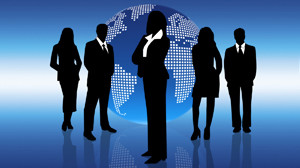 Contact: